So, you might just be wondering – what on earth is the title of this post? Uh huh! Read on.
Some of you might know that Sher Leen, Jason, CK, Nick Khaw, Lilian, Edmund and our Thai guide friend, Naam decided to leave for Bangkok earlier than the rest before the conference starts. As we were strolling in the afternoon, we were very undecided on where to go and I was like: It's Bangkok, there's really nothing wrong with having a little bit of fun right! So, I suggested that we go to this restaurant where my friends spoke about: Cabbages & Condoms. Sounds totally odd, but yeah, we booked and we went.
This was us in a Tuk Tuk, not really my first time; but first time for the trip! So we Tuk Tuk our way to Cabbages & Condoms.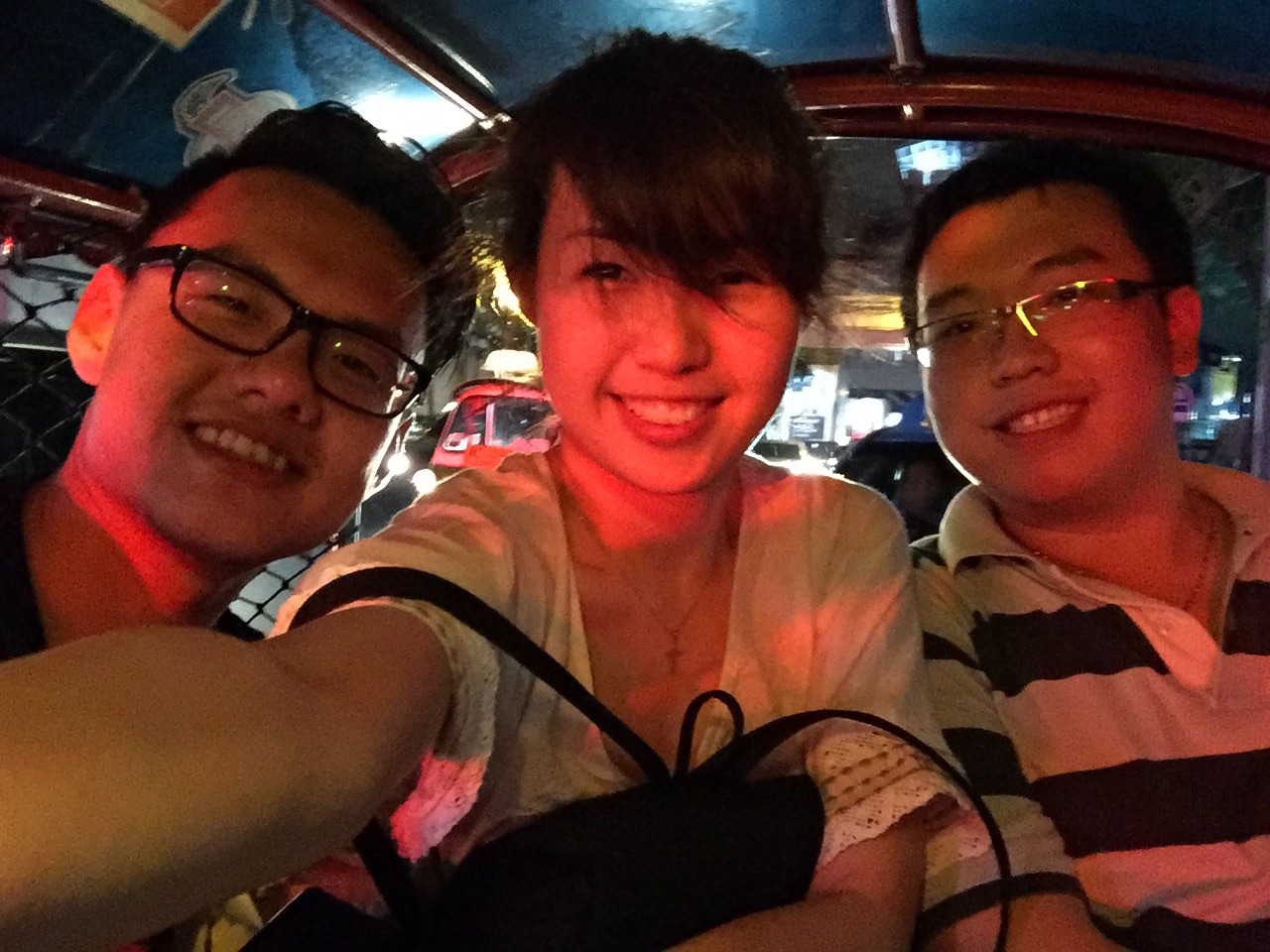 I'm not totally to be blamed, they agreed for this adventure to visit this restaurant. 😀
We were looking for the place while trying to figure out where on earth this place is. It's pretty deep in, and on the way, you actually see a lot of happy massage places.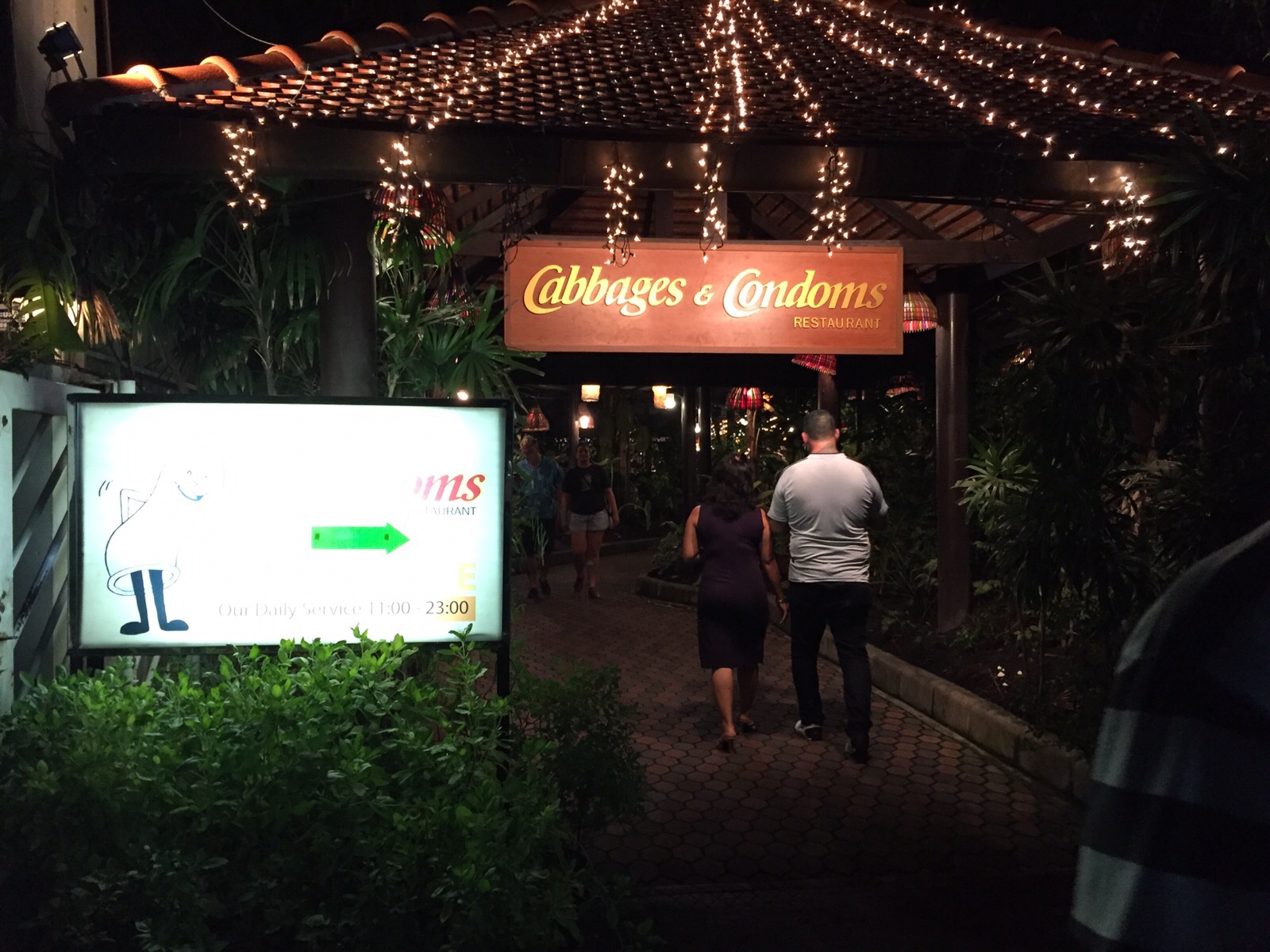 The restaurant actually looked pretty fancy, in my opinion. Needless to say, once you enter, it's a pretty touristy place.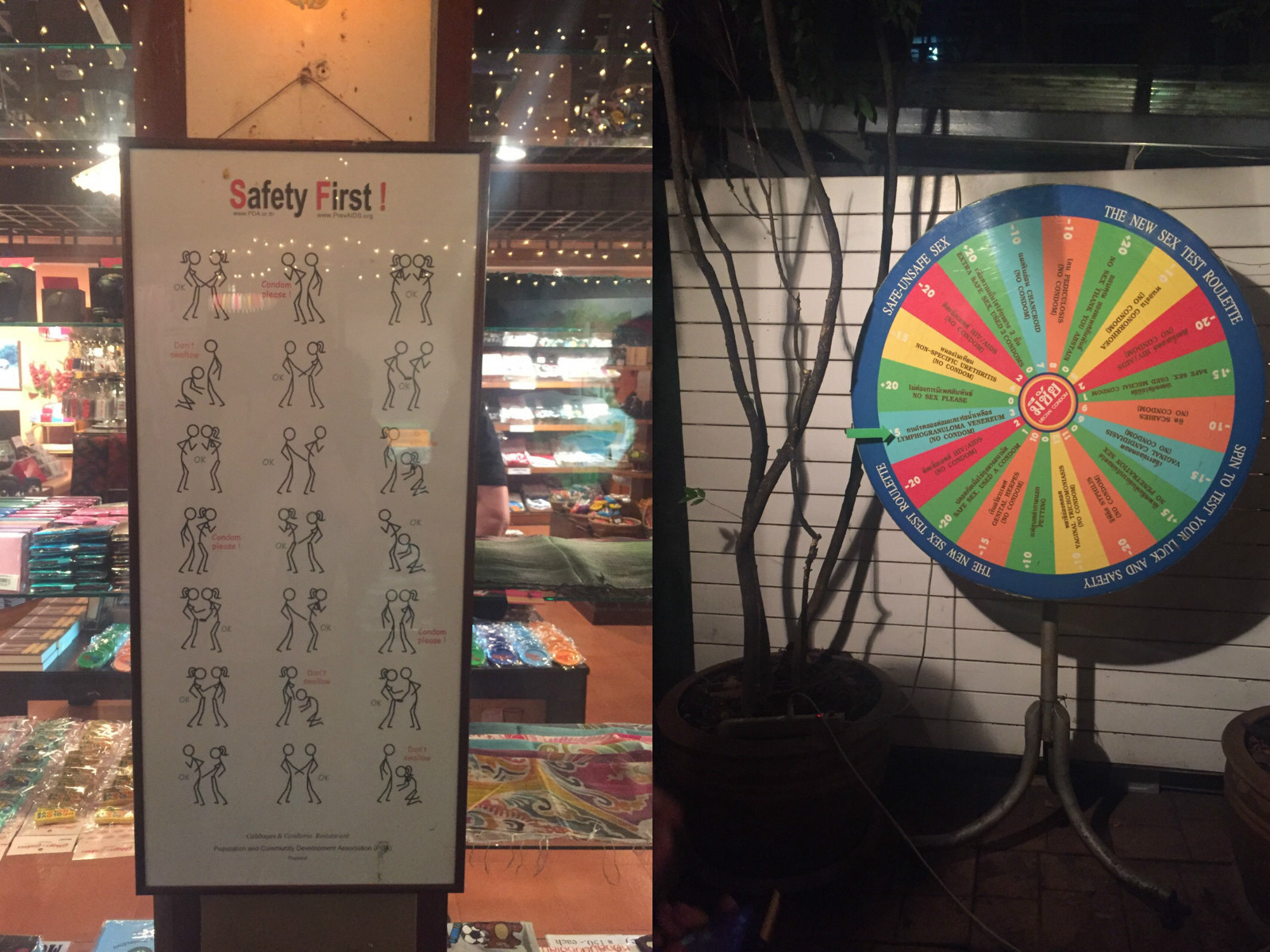 We were pretty amused at what we saw, that's the honest truth. Busy analysing what it was made off – we smelt it as if we never saw condoms before.
The restaurant was conceptualized in part to promote better understanding and acceptance of family planning and to generate income to support various development activities of the Population and Community Development Association (PDA).
As we got in nearer and nearer, we realised the dolls were made of condoms (not sure if it is used); but it looked pretty gross. Such a welcoming sight. It has to be somewhat fun and exciting because you see these faces below, happily smiling and laughing (ahem!). Not sure what was going thru their minds. 😀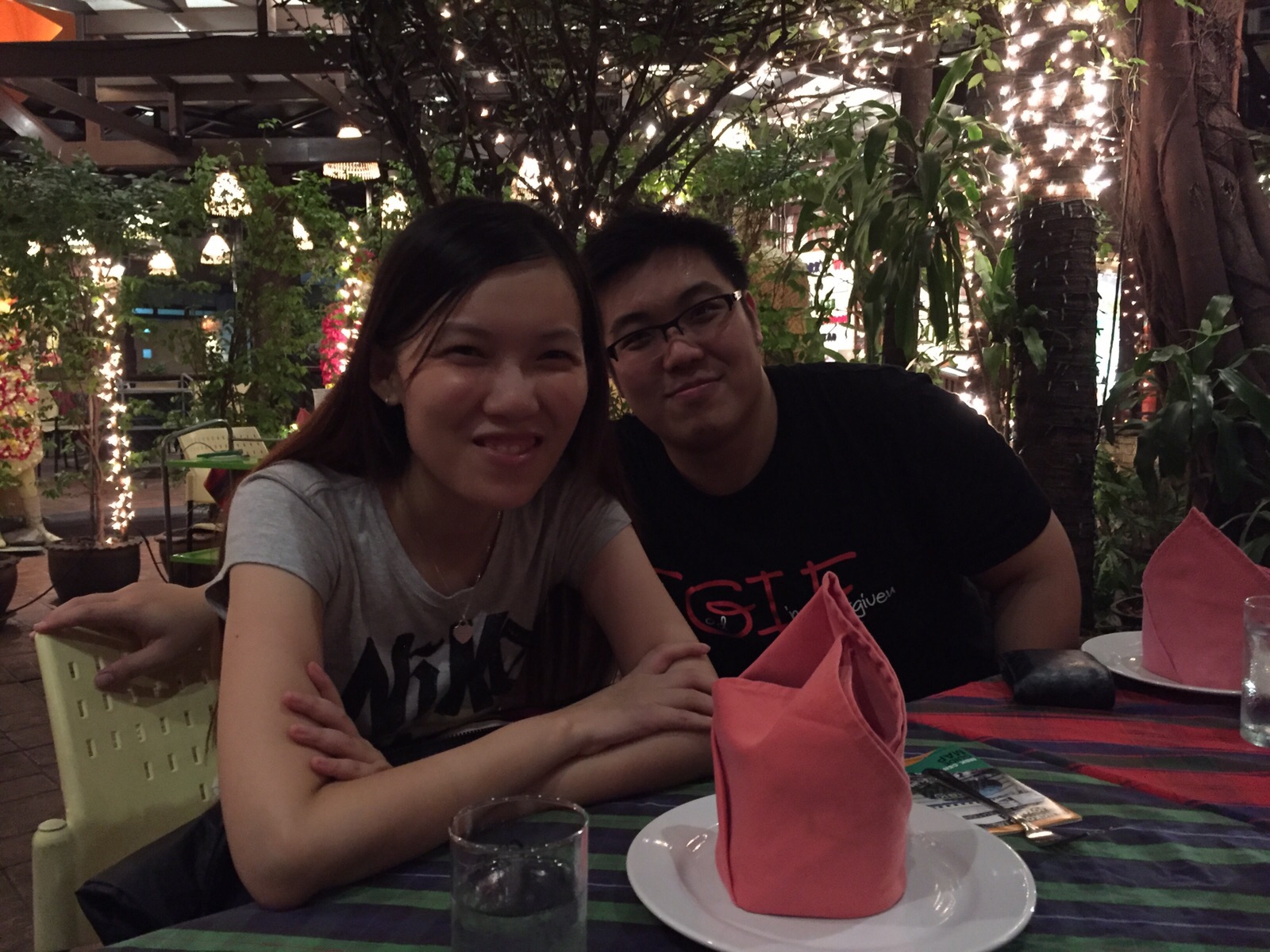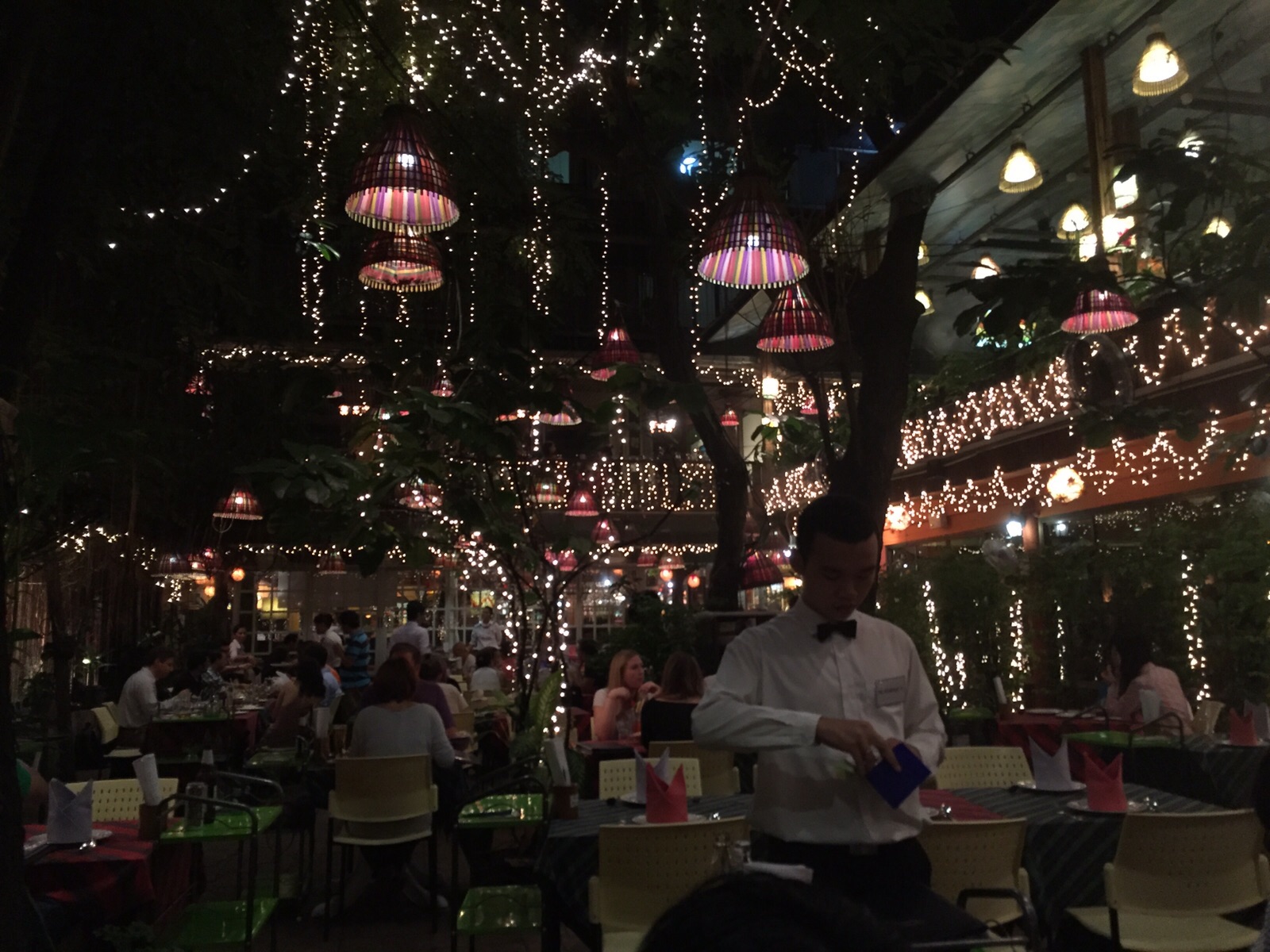 Looking at the ambience, it's a pretty romantic place to be having dinner, but I think our group kinda spoilt it for everyone probably cause we looked unromantic, loud and noisy. But deep down, we're romantic people too okay? Also, this place has an indoor and outdoor, you can choose either or but the outdoor seems to have more of that romantic vibe.
So, we looked at the menu, ordered. They serve generally Thai food – from tomyum, pineapple fried rice to thai salads and to mango sticky rice. We ordered basically their favourites.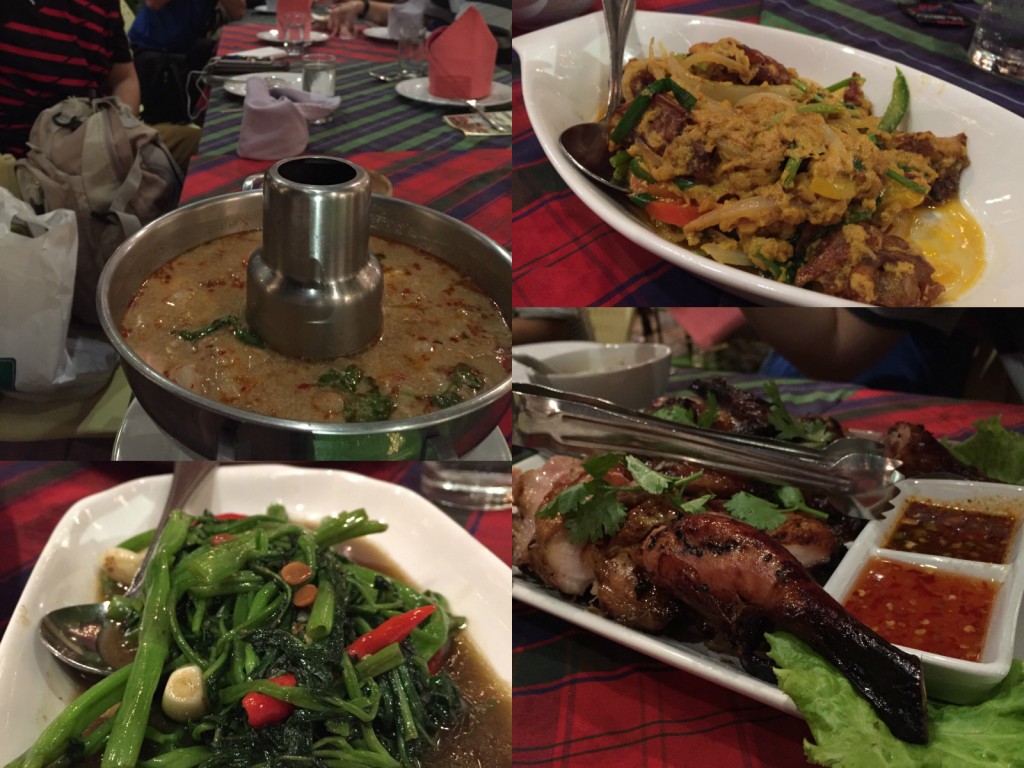 The deep fried soft shell crab cooked in thick curry paste was absolutely delicious. If you are someone looking for some crabs, their pineapple fried rice were pretty good too; very rich in flavour served with some cashew nuts and meat floss.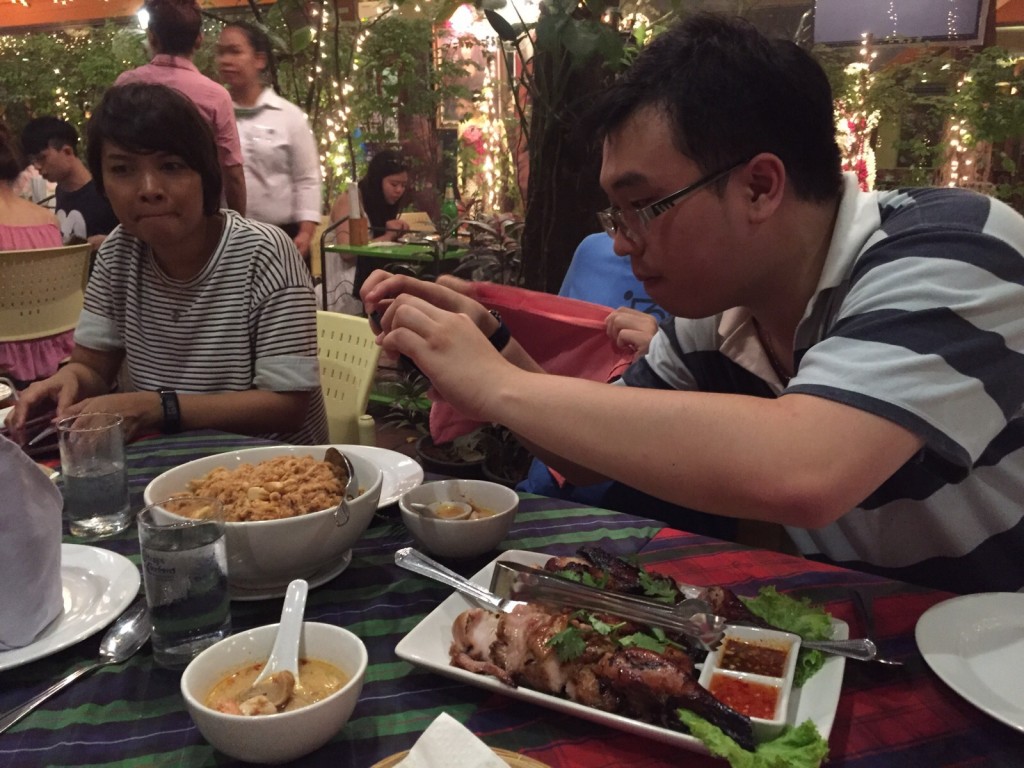 Being the innocent, little boy I am, I was too busy taking pictures of food and the environment rather than eating it.
The service was pretty decent as well. The waiters and waitresses were very attentive to what we wanted. I have to add that Thai people are generally very hospitable people; they are very nice – though they look a bit fierce, but they really want to help. The downside to ordering food in Thailand is really the language. If only I knew a little bit of Thai, everything would be a lot easier.
When we paid for our meal, it was pretty shocking that the bill holder had so many pieces of condoms that comes together with it. So many that we wanted to play water balloon with them.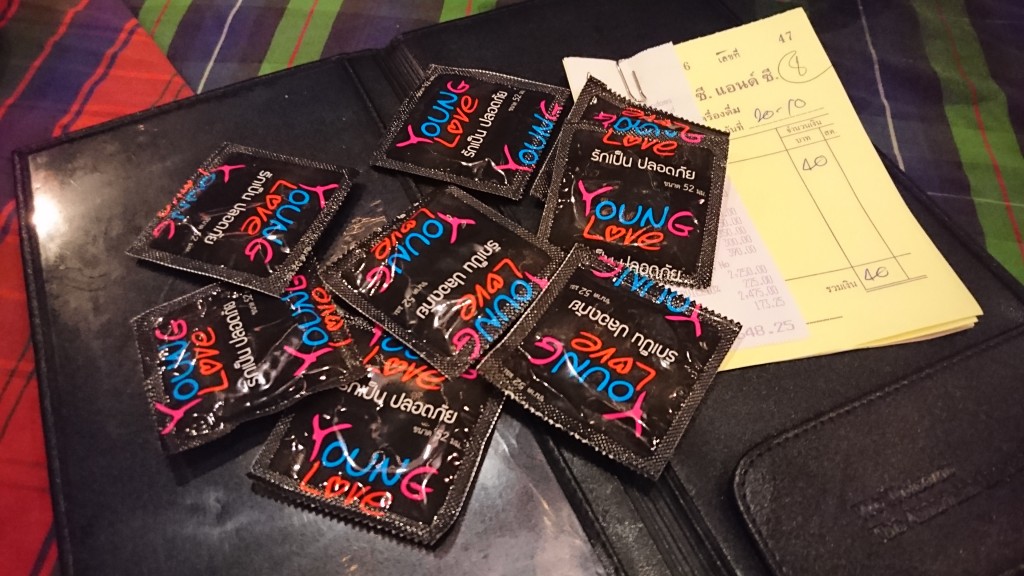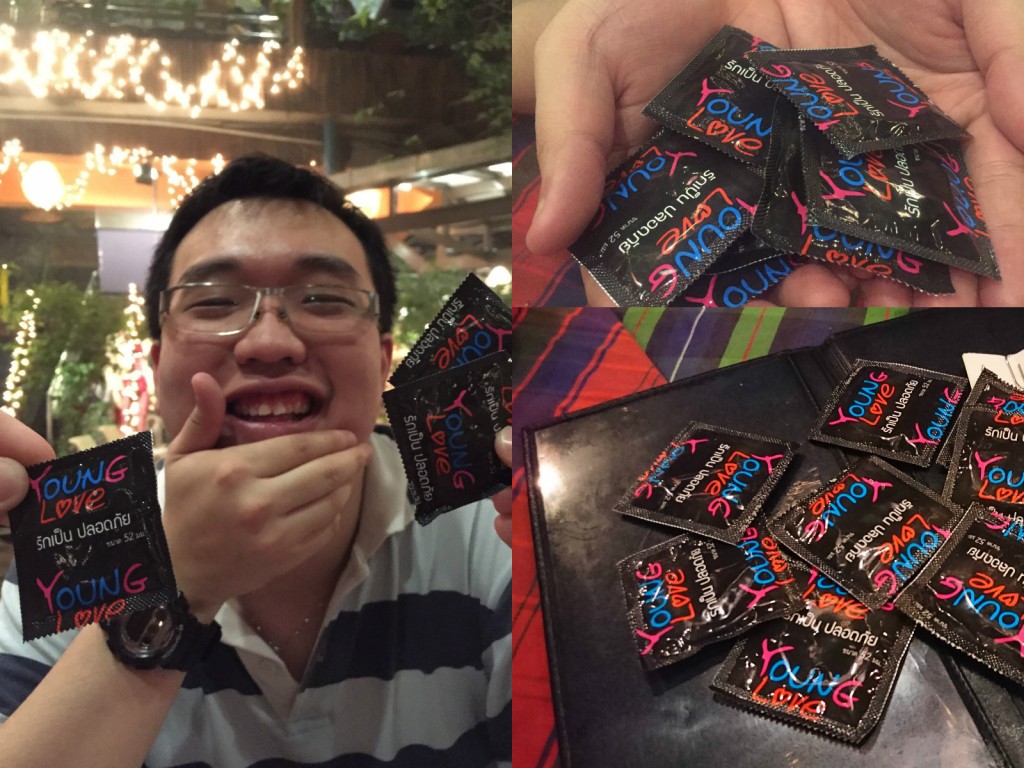 Look at that happy face! That was because of the food. Don't be deceived by the pictures. The food was pretty satisfying eventhough the price was slightly above average.
Before we left, there was another area where they had this whole boxes of condoms based on the size of you-know what.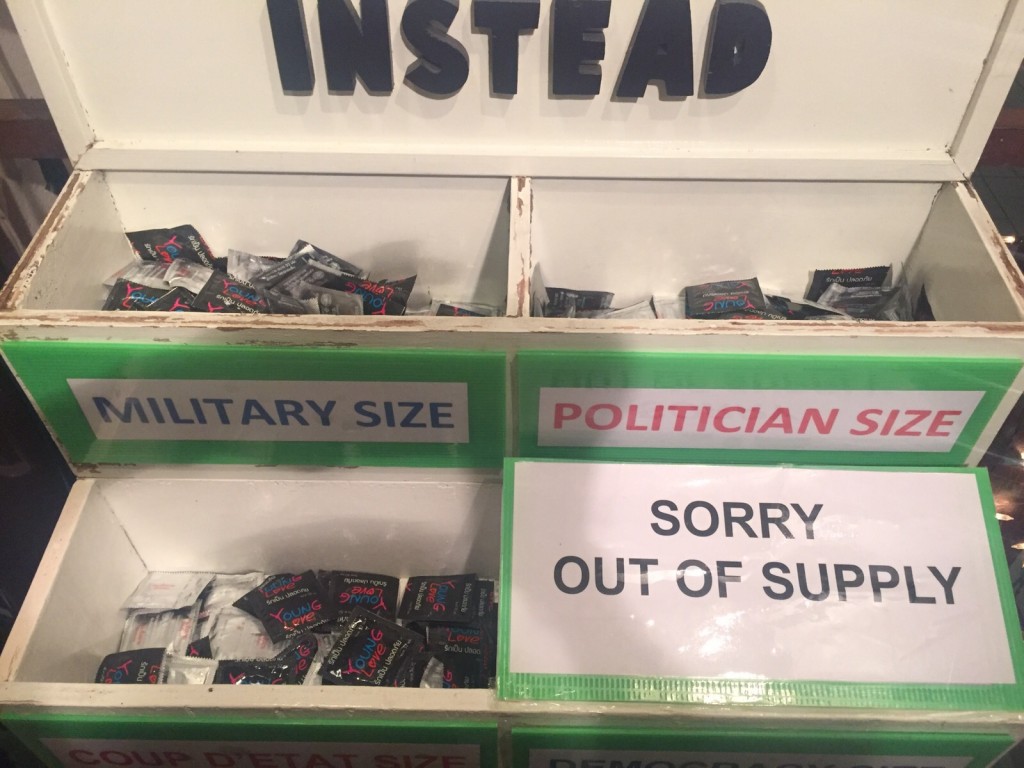 By the way, the one out of supply was the Democracy Size.
It was definitely a happy adventure and happy times. It's a place where you go in once just for the experience and not like a day-to-day kinda place to eat.
As we left, we saw this area for phototaking. No one really dared to take photos in it, just because we were too afraid to be tagged on Facebook. So, we did a one-to-juice and I ended up losing. Thus my face was the first to get on that board. As you walk along the walkway, you will also see that there are areas for handicrafts.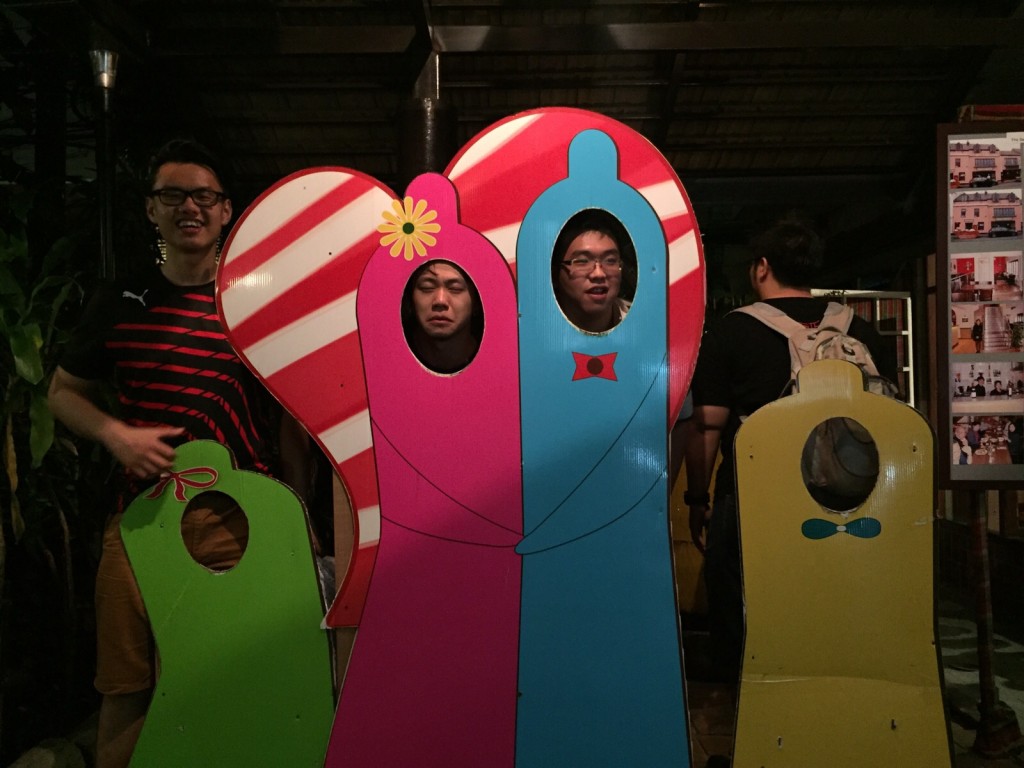 So, yeah. I decided to share this as one of the first few posts of my blog revamp to send you the message that this blog is now unedited with real life stories (cut the crap, Alvin).
Cabbages and Condoms
Sukhumvit Soi 12
Tel: 229-4611
Fax: 229-4632
Open 11 a.m. to 11 p.m. daily