Here is the Part 2 of what happened in Pulau Pangkor during our retreat. The last post covers more on the Walls and the History; and now – how can Pulau Pangkor posts be without the beach right?
So, here is an afternoon at the beach. A very interesting afternoon indeed. (minus the sexy backs)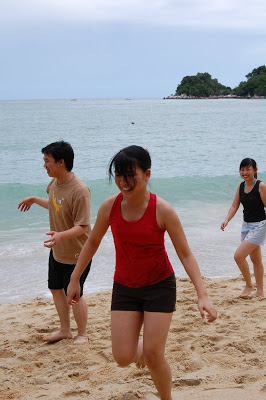 Some throwing of things and catching them. Frisbee I think.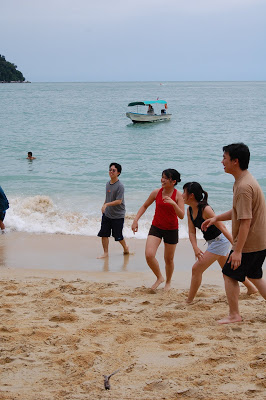 Here was an interesting one. We actually decided to throw Su May into the water to get her all wet. So all of us (one on one leg, one on the hand, etc, etc)
Now, the pictures were in order. But I did not wanna flood my blog with too many photos. So, here is a fast forward. We took quite some time to catch her though.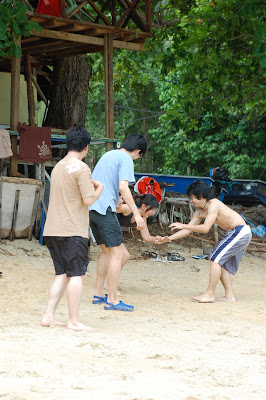 Here we go, see the act? 😛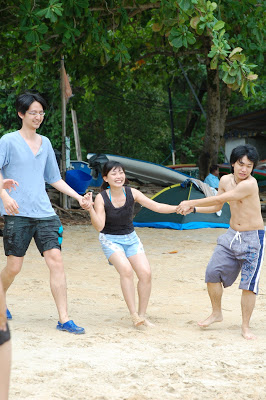 Finally, legs, hands all being held out; while she screams and yell! 😛
Yes, we were mean! 😛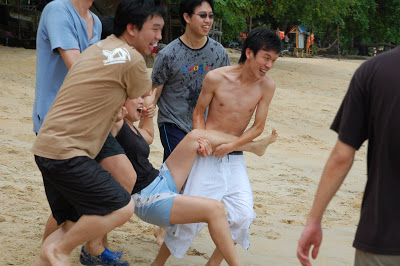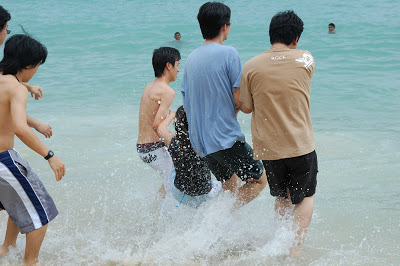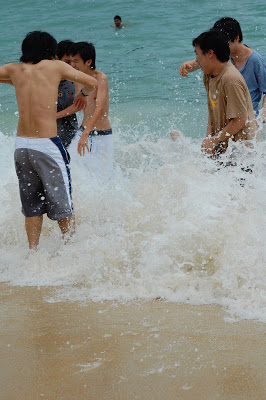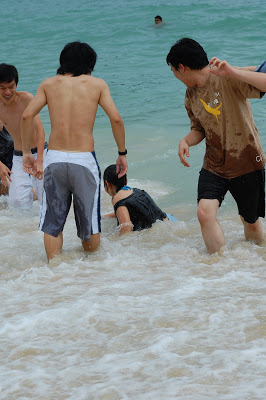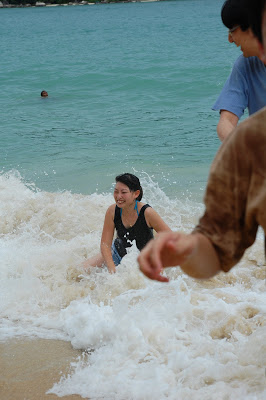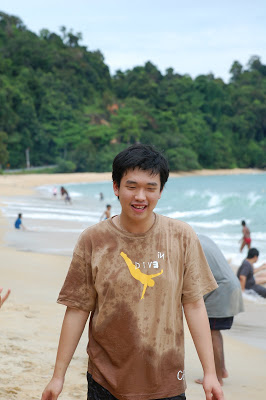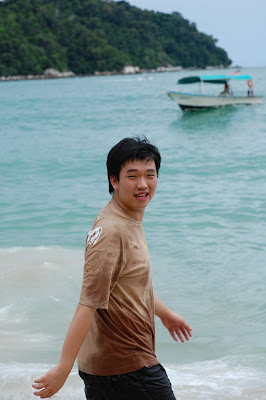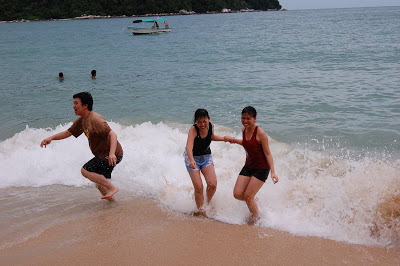 I was not skating or anything like that; I was just caught candid running away from the waves. Looks like I was skating right?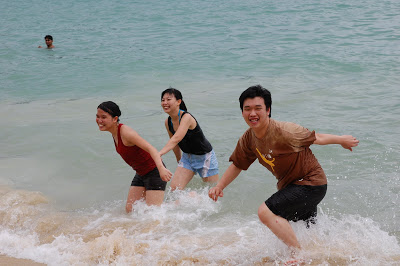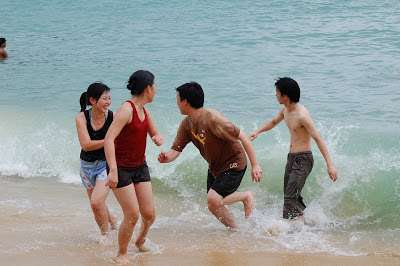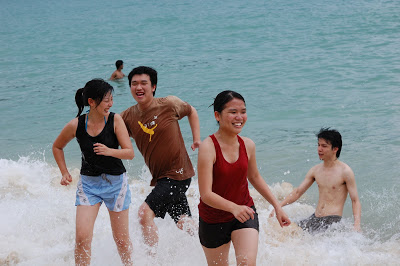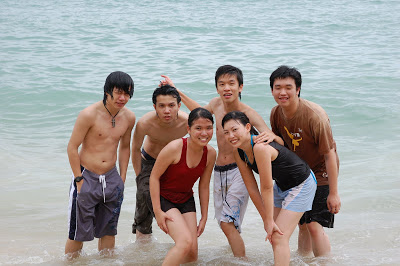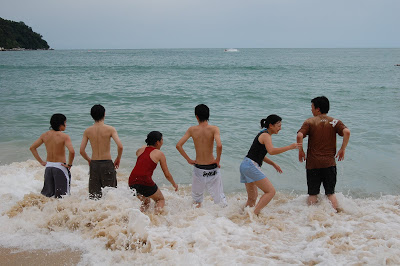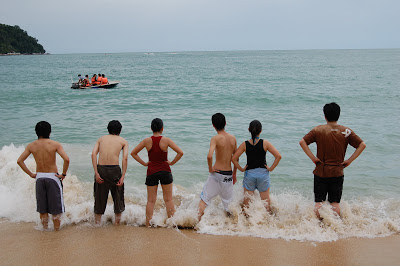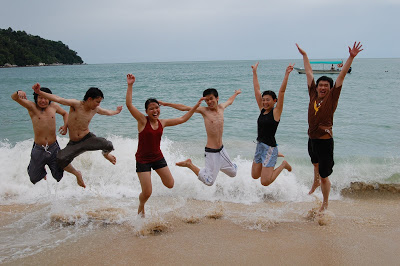 I think this was a fail jumpshot. Okay, bye bye Pulau Pangkor! It was one of the memorable trips I had. Lovin' it.