A continuation of Singapore Part 2. We went like loads and loads of places before the concert night itself.
We went to the town and one of this hotel had this posh car right in front of the hotel; where Kai Liang managed to take a picture of it.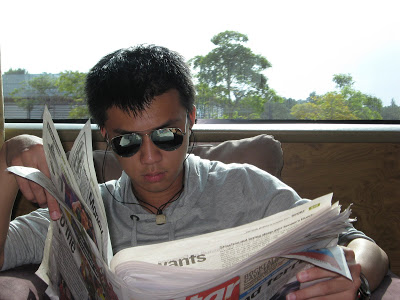 That's all for Singapore.
I enjoyed the trip. A good time of rest and relax with friends; and to catch up with some Singaporean friends. But one thing, Malaysia still has the best food. AGREE? 😛
I'd probably be posting on the Review of She's Out Of My League (2010) before we fly to Hong Kong!