So, just last week, my colleagues felt like they wanted Hokkien Mee for dinner. I tagged along because another Singaporean colleague of mine was down at work. So, I thought why not.
Honestly, I don't usually eat Hokkien Mee, despite the fact that it's one of my dad's favourite meal; I don't really fancy it. I'm not that Chinese to begin with in terms of eating habits.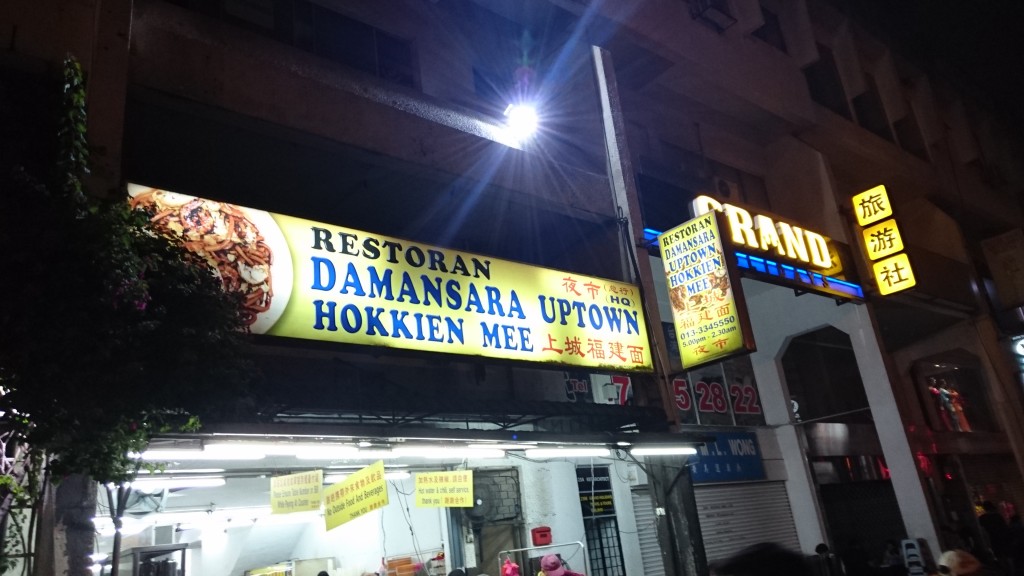 I've gotta say that we it was not too bad after a long time of not eating that. I refuse to eat Hokkien Mee because I am afraid that black sauce will drip into my clothes.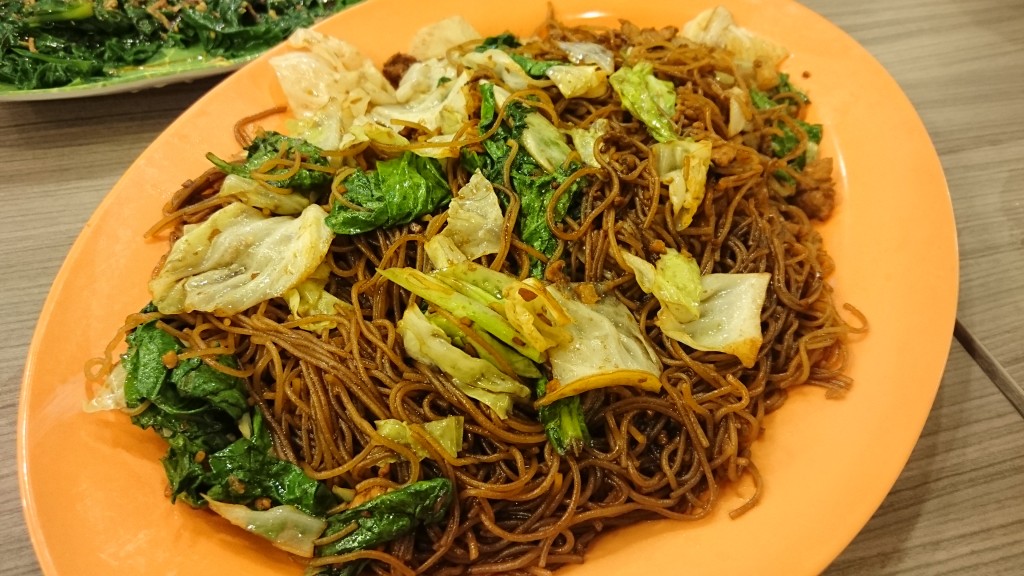 If you are a fan of not too wet and not too dry Hokkien Mee, this is for you. It's pretty balanced up I'd say. If you love any of the extreme wet or dry, maybe this is not for you.
We also ordered some other dishes for variety sake.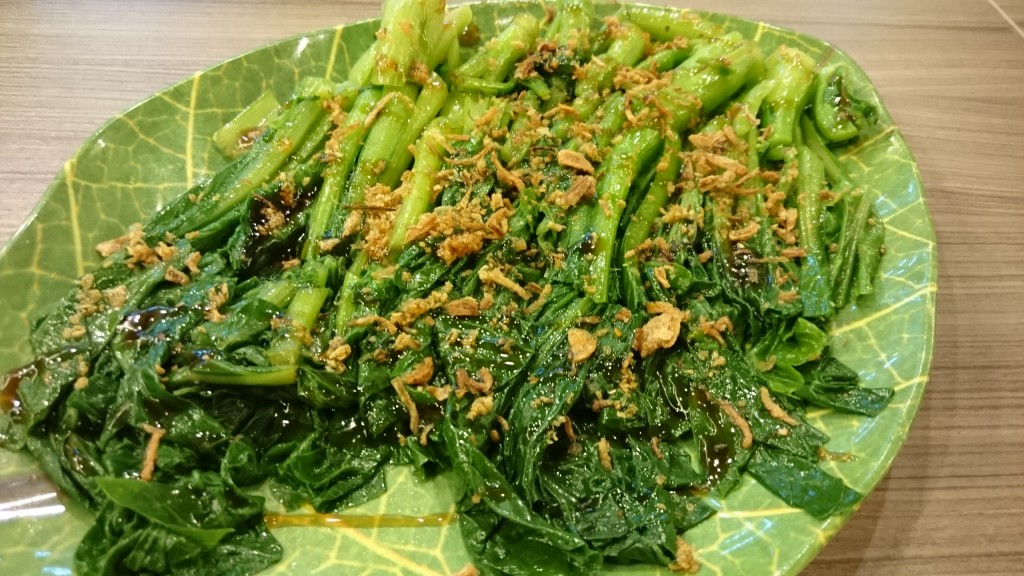 This was  their Cantonese Yin Yong – which was pretty decent. They give very generous servings of greens and just enough of seafood in the plate.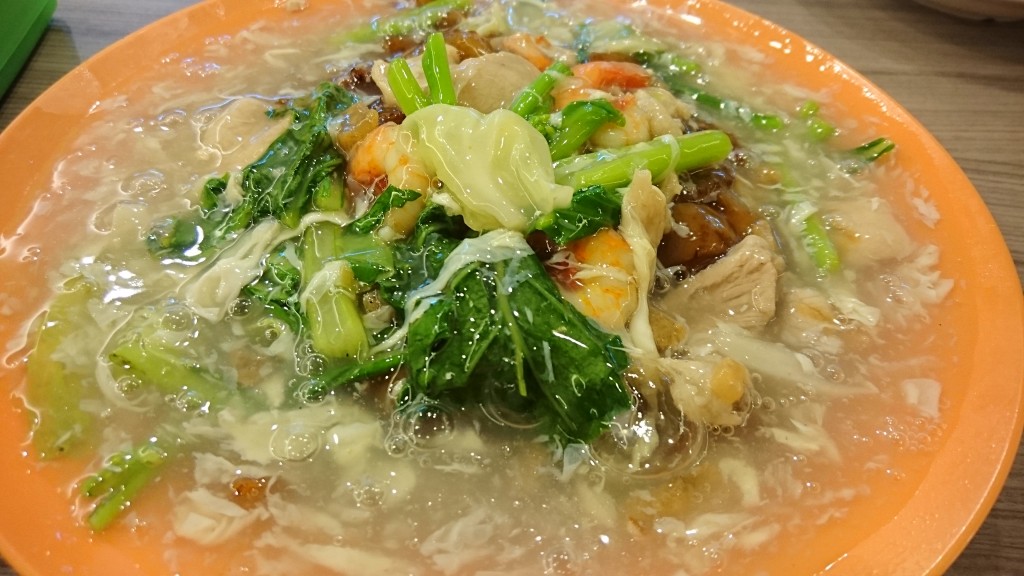 Apart from that, we later ordered the Pork Soup which was peppery nice. If you are looking for something warm on a cold day, the soup might just be something you might wanna order.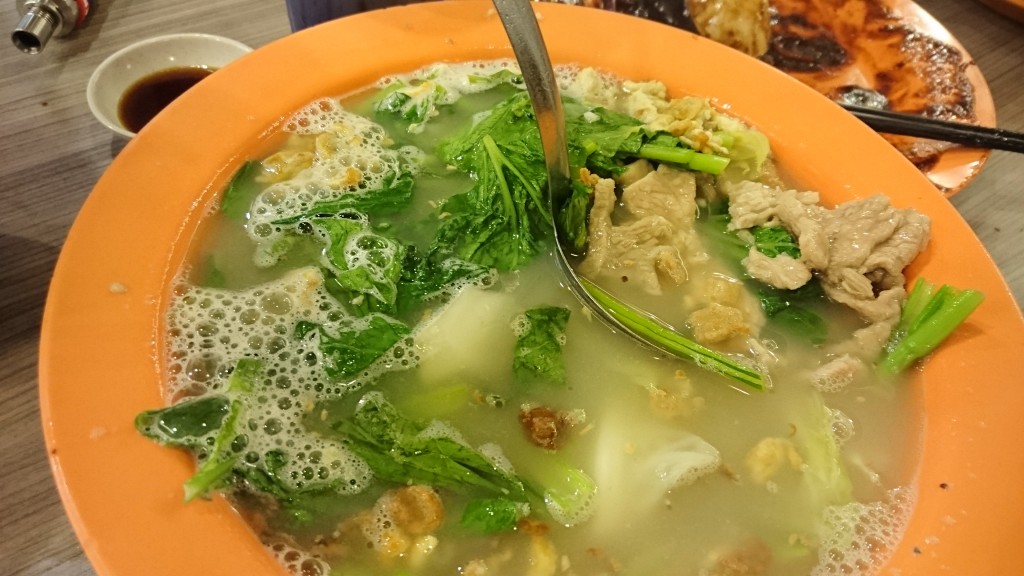 The amount of meat and greens were quite generous. From this post alone, you should know that I'm quite a big fan of vege!
WARNING: There are quite a lot of pork lard though, so if you're not a fan of it; you might need to scoop it out.
This place is airconditioned and there are outdoor available. You have to also pay at the counter. Whilst I was paying, I saw the guy fried the Hokkien Mee in large amount.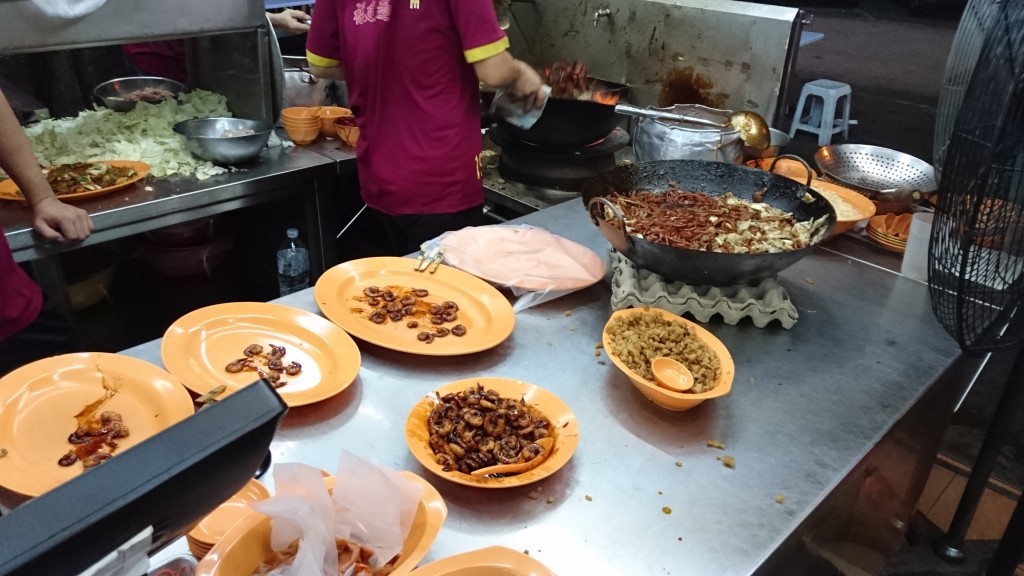 It's quite impressive how he does it. He put the prawns into the platers, and then he pours the noodle in. But it's averagely priced and I'd think it's okay if you're just looking for an ordinary affordable dinner.
Damansara Uptown Hokkien Mee
121, Jalan 21/37, Damansara Utama, 47400
013-334 5550
Opens from Monday – Sunday (5pm – 2am)