Okay. As promised for a Pt 2, I'm here uploading more happenings into my blog. I've decided to put full size pictures from now onwards too! Guess it'll be clearer.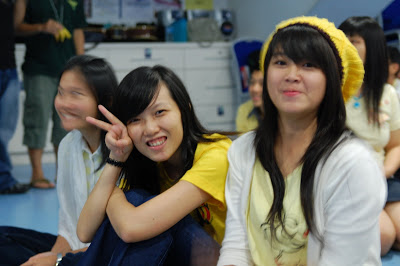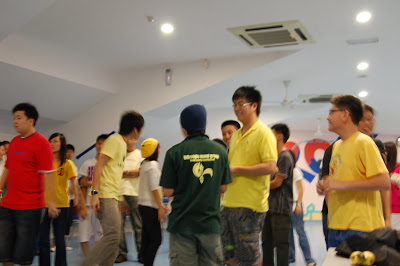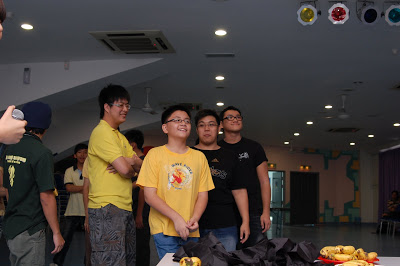 Featuring the one and only Jiahuei Chong dancing (and me too lah, of course ;p)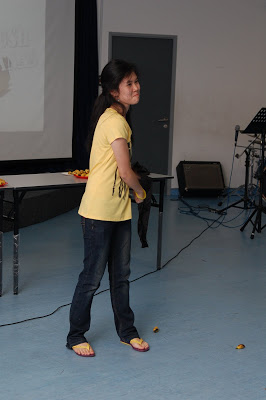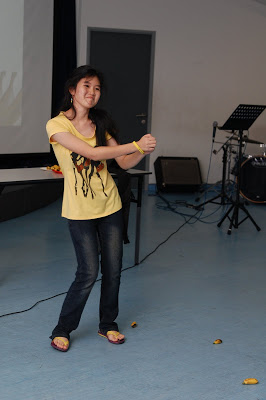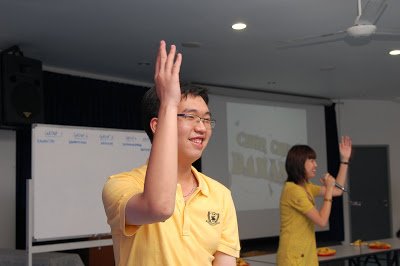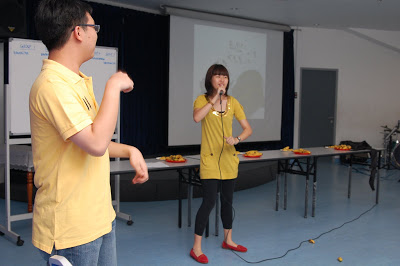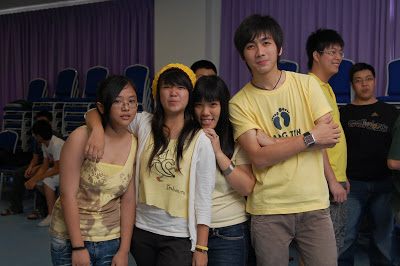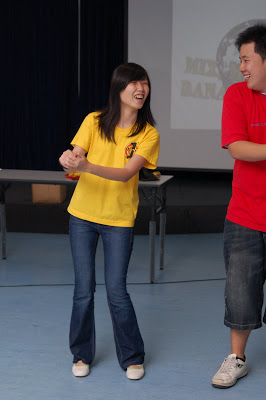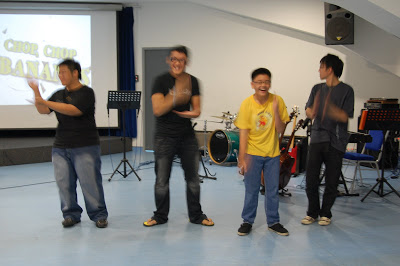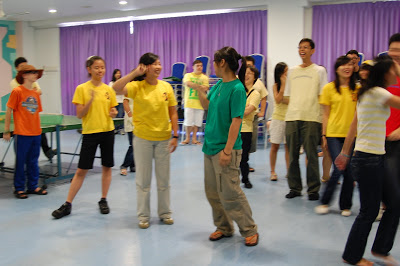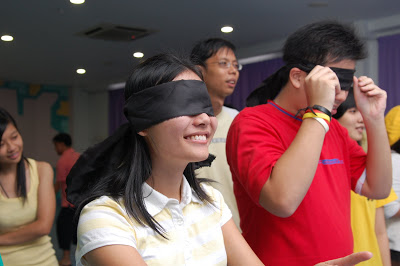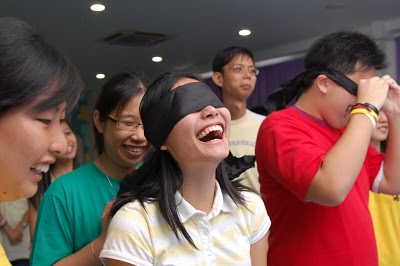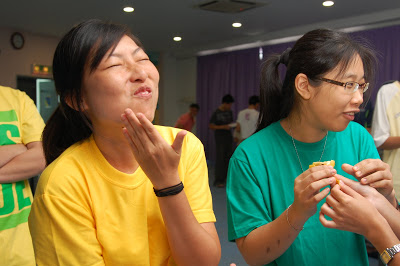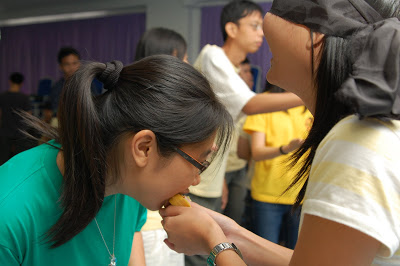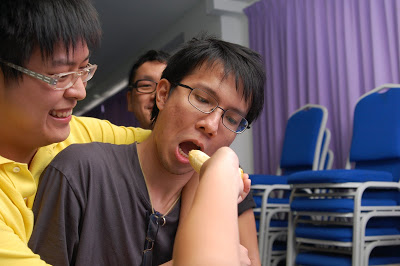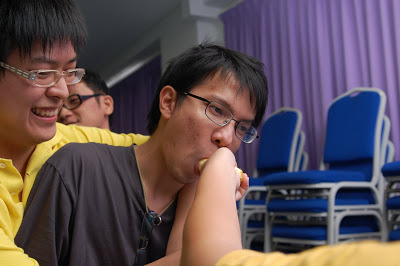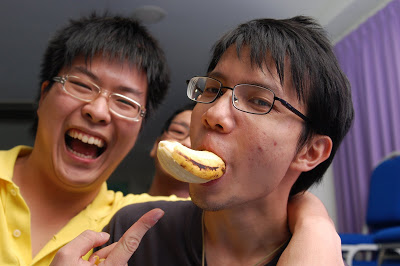 My sincere apologies for those who thought we wasted food, it was just once in a thousand year. All bananas were eaten and the rotten ones were disposed. I do remember the kids in Africa. I promise. =)
*edits* Oh ya, I met JJ and Ean from Hitz.fm at Pavilion being in the lockup today with some friends. It was cool. And we forced Edmund to play futsal with the girls. And when interviewed by my relative Julie Hooi, he said he was from St John's; and they sang the school anthem with JJ from Hitz!
Do you guys want the HK Blogpost or the Saisaki Blogpost first? Comin' up more tomorrow!