On November 25, 2009 by
alvinkok
With
0
Comments -
Uncategorized
Okay. I got so fantastically happy yesterday because I got my 1st Semester Results. And I felt like going out to lepak lepak. But well, no one to go with. Ended up with dad bringing some one out; because mum had another appointment.
Yeah, every semester I post my results out here. And it's not tht horrible, I shall do the same this time for my Degree Level 1 Semester 1 Results. And I am kinda happy about it anyways.

I know I shouldn't be doing this, but comparatively to my 4 other classmates, I did extremely well as I did not have any B, C, D, E and F, which they obviously had, F. Few of them.
Here is it:
| Subject | Results |
| --- | --- |
| Introduction to Theories Media and Culture | A+ |
| Marketing | A |
| Introduction to Management | A+ |
| Computing and IT in Workplace | B+ |
| Business and Communication Skills | A+ |
At this Semester, below are the subjects I am taking.

Subjects
Mass Media to Multimedia
Introduction to Interactive Scripting
Introduction to Web Media Technology
Audio Visual Technology
Understanding the Press
These subject has a lot to do with writing, journalism, scripting, codings, web designing, flash-ing, photoshop-ing, sound engineering, sound mixing, production and so on.
Yeah, I am learning all kinds of funny funny weird things. Tell me about it.
And what I have been doing; if you see me not online. Or if you only see me on skype. Or if you only see me no Facebook. Let me tell you, the other screen of mine is doing just these stuffs.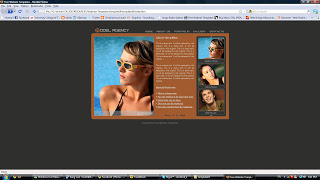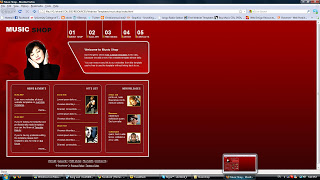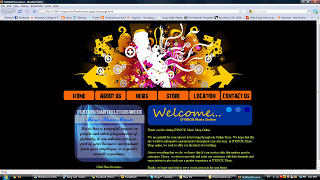 Yeah, these are some of the websites I am developing and doing. The last one is the real one for my assignment, although I am still not happy with it. It's horrible. And the stupid smart software; is so rigid and not flexible. That I dislike it.
And apart from that, I just thought since I always talk about ROCKers and youths. I should just post you some of their pictures. Although I don't have everyones in my hard drive.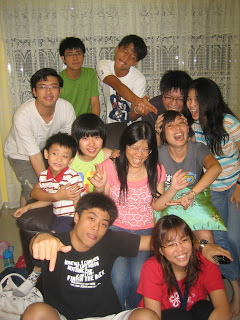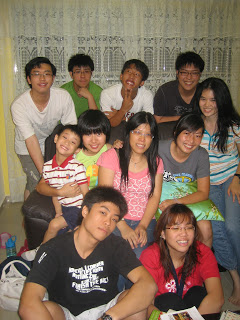 =]
They maake me smile.
And one more, very famous ONE-AND ONLY…
Chong Jia Huei.
Very hard to find people like her..
She is very speciall..
Her HAIR is special… =]